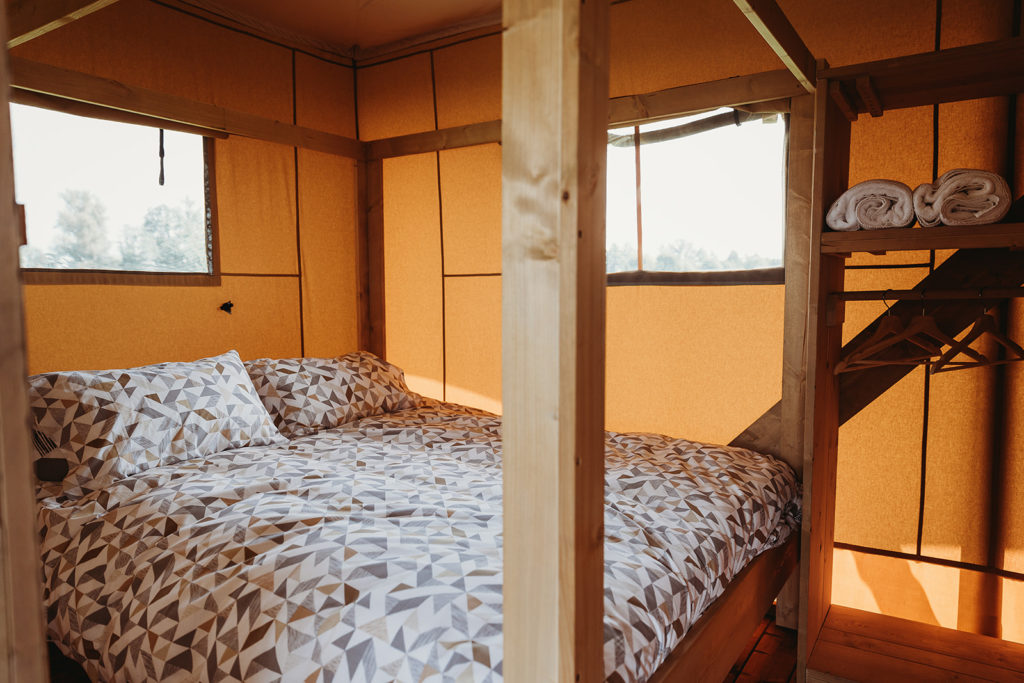 Built with a touch of quirky luxury, our lodges invite you to relax and recharge in comfortable, luxurious and sustainable surroundings. Raised up on a wooden platform, these heavy-duty canvas lodges have wooden interior walls, roll up sides onto the veranda and windows that allow the natural light to flow in. Our safari lodges really do live up to their name, creating a real sense of adventure for your stay with us.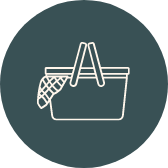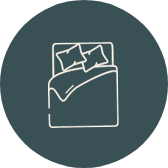 2 BEDROOMS WITH
 KING SIZE
4-POSTER BEDS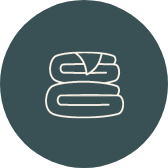 High quality bedding, linen & towels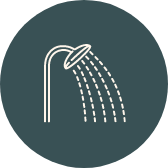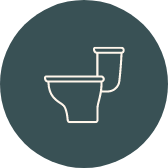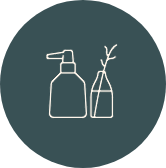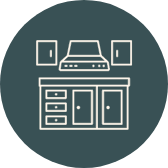 HOB / FRIDGe / COFFEE MACHINE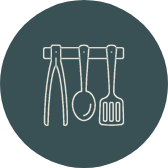 essential utensils & crockery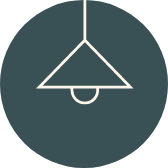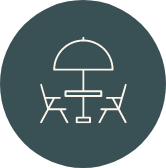 YOUR OWN PRIVATE TERRACE AREA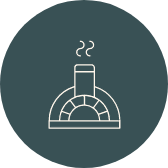 BBQ / fire pit & pizza oven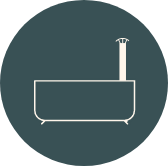 Each of our safari lodges are unique, with bespoke furniture and design throughout that makes them feel homely and the perfect place to retreat to after a fun-filled day of adventure.
Inside, our lodges each have a kitchen island with induction hob, fridge, stainless steel sink, coffee machine, and ample worktop space which doubles up as a breakfast bar. With beautiful locally handmade crockery and a good selection of utensils and pans, the kitchen is well equipped ready for you to rustle up a hob-based meal or make the most of our outdoor cooking options. On your arrival you will be greeted with a Welcome Hamper containing essentials such as milk, olive oil, salt & pepper, tea, coffee, sugar, and fresh eggs, plus a couple of extra treats for you to enjoy!
Forming an open plan living area alongside the kitchen, each lodge has a lounge area complete with sofas and armchairs, throws and cushions, and unique finishing touches to make this a real home from home. For those cooler evenings, the gas-fired free-standing heater will keep you cosy in addition to a couple of portable oil filled electric radiators, perfect for use in the bedrooms to ensure you remain perfectly snug overnight.
Comfortably accommodating four, the lodges consist of two bedrooms each with a king size four poster bed. Between the bedrooms is your own private bathroom with a dual-head hot shower, flushing toilet, sink and mirror. High quality bedding, linen and towels are all included along with British made, natural hand soap that can also be used on the body.
Our luxurious safari lodges are connected to the electrics, providing you with sockets and lighting throughout. Whilst there is no Wi-Fi within the lodges, 4G phone signal is available across the farm (subject to network provider).
Beyond the open plan living space sits the veranda, complete with tables and chairs ideal for both alfresco dining and relaxation and elevated to have great views across the surrounding fenland. Down 4 wooden steps, with hand rails on both sides, sits your private terrace area. Here you will find a fire pit/BBQ, pizza oven, outdoor seating and your own wood-fired hot tub, seating four and perfectly tucked away allowing for a private and luxurious soak under the stars.
Prior to your arrival we will send a welcome letter which details an in-depth list of amenities, allowing you to pack with confidence for your stay. We can also provide BBQ packs, have fizz ready on ice, pre-arranged shopping waiting for you on request, and other add-ons to begin your stay in the perfect way.
WHERE YOUR EVERYDAY STRESSES MELT AWAY
Joining as a large group?
Need more space to accommodate a larger group getaway? Our glamping options and house are suitable to be booked together, availability allowing, with only a 5-minute walk passing through the farm yard separating Rodham House and our glamping field.
We can't wait to welcome you to our beautiful farmlands in the heart of Cambridgeshire
Immerse yourself in our beautiful farmlands in the heart of Cambridgeshire.